An operative turned offworld Despot, a Downtown media sensation on the run, a precocious gang-member and an Enforcer Shiver gone rogue. SLA Industries has twenty problems you need to deal with.
An operative's life is never dull.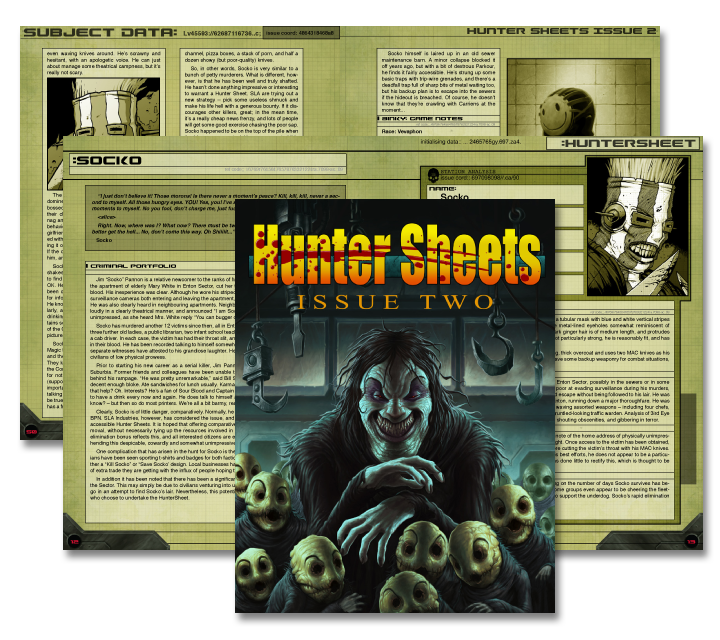 20 hunter sheets and a threat analysis on the Root Dogs in one 80-page printed book.
You can get SLA Industries PDFs here, including the conversion document to use this book with the 2nd Edition rules.